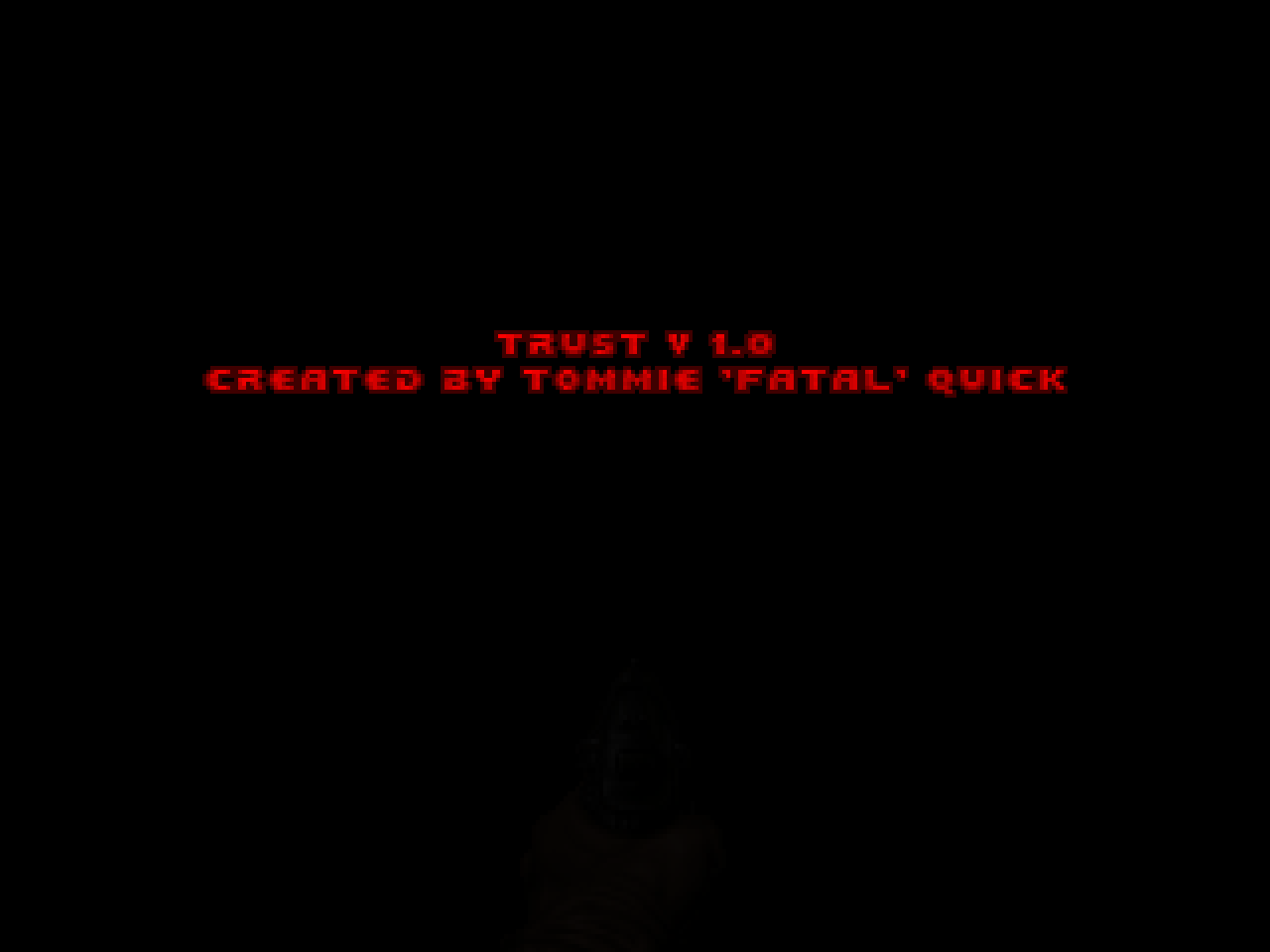 Tommie Quick made a couple of vanilla maps back in 1997, took some time to tour with TNT and their deathmatch megaWADs, and then jumped into ZDoom modding with several releases in 2001.
Trust
came first; it's a
Doom II
mapset with what technically amounts to seven levels, but the first three are pretty much just iterations of MAP01 that I assume exist due to technical limitations with ZDoom at the time.
Trust
shares some details with 2000's
Paranoia
as both of them crib some ideas from
Half-Life
, then still hot on the minds of FPS fans, but
Trust
remains much more grounded in
Doom
's universe.